About Peer
About

Peer Johnson
Q: What separates you from other Wedding Photographers?
A: My professional experience - I've been earning a living shooting pictures for 20 years. After completing Santa Monica College's Commercial Photography program in the 90's, I began working in L.A. advertising photography. At the same time, I worked as an Assistant to a famous-celebrity wedding coordinator by the name of Mindy Weiss. It's the best combination of training a wedding photographer can have.
In school & professionally, I learned how to utilize every combination of lens & camera, how to get great shots fast & how to shoot fashion/portraits as well as color correction, photoshop, etc. I worked for a fashion photographer for 2 years assisting on shoots for global advertising campaigns. Some of the biggest models around were on those jobs, along with agencies & creative directors from all over the world. I later shot catalogs for clients in New York, Miami & Los Angeles. I directed a large one with a $100K budget & revenue into low 8 figures. You had to be on top of your game & be 110% professional or you'd be fired on the spot. It's similar to a wedding, you have 1 chance to get the shot of a lifetime for a couple - AND you have to do it every time people hire you. You have to be quick, good & professional. It was engrained in me long before I shot my first wedding.
Q: You mentioned that you have Wedding Coordination experience?
A: Mindy Weiss was my good friends's high school sweetheart & the 3 of us spent a lot of time together. She hired me to be her right hand man at weddings & parties on the West side of LA, Malibu & Beverly Hills. She designed & coordinated pricey parties for Billy Crystal, Marvin Davis, John Landis, Jessica Simpson-Nick Lachey & others. She always had the aura of calm-enthusiasm & professionalism even with all the big shots in attendance. She would speak to the busboy with the same warmth she'd speak to the Crystals - everyone loves her.
I think that's why I'm a strong believer in having a wedding that's well run & I know an experienced photographer can contribute greatly to that. It can be done with 10 people or 200, it makes a huge difference in the couples enjoyment of the day.
Q: What do you find most gratifying about photographing weddings?
A: Definitely people's stories. I've had clients that have life stories that are beyond inspirational. Clients that have lost a parent - watching a bride come down the aisle with her mother or brother on her arm, it's a really awesome thing. It says, "ok we lost someone we love, but your brothers here for you, let's go forward". It's never lost on me.
I had a bride & groom that were in the service, officers. The groom had lost both his parents young, but he still managed to graduate college, become an officer & was headed toward law school. He did all this himself, AND he had a lot of great friends. His bride made a special batch of cookies with the same recipe his mom used to make for him, she gave it to him before the wedding & told him they were from his mom. We all started crying, even me:) It was a beautiful moment that I'll never forget.
People want to share their stories, and guests want to share their love for their friends. I'm there to document that, BUT I've learned that I can influence that & help to bring it out. I do it by attempting to guide moments throughout the day. You can tell who is really there for the couple & bringing them along for some of those moments can be beneficial.
A: We do but we don't market ourselves together much. We've been married for 16 years & we met working on an advertising shoot in L.A. Our careers parallel in terms of starting in commercial work, and then we added weddings to our work. Although she still regularly works in Los Angeles for clients such as Disney & others - the money is just too good. Me however, I only shoot weddings, nothing else. Chances are anything published in print by Disney in the last 15 years she has done. She also did agency work which had her doing celebrities for the Academy Awards 6 years in a row. She has a laser-like focus when it comes to her craft, a decade of professional level training as well as over 25 years experience doing makeup for photography-film. She's better than anyone in the county hands down. She also incredible at makeup on different ethnicities. A lot of advertising today is multi-ethnic, so she has it nailed. She's done over 400 weddings. We both feel that our commercial backgrounds are a huge asset for wedding work. Her name is Rhonda Johnson.
Q: Why don't you market yourselves together, do a package deal?
A: We had a coordinator beg us to do that. She taped our promo cards together & would tell brides we're married. She said she was going to make a card for us. I guess the answer is that neither of us want to stifle our creativity by only working with 1 person. It could breed tunnel-vision. She works with photographers that are great - I'd hate for her to not have that opportunity.
We have done a lot of mid-week elopements together in Big Sur. Those are super fun because you're not as rushed as you are with a big wedding. We get to closely connect with the clients because we're the only ones at their wedding! I've signed as witness for probably 50 couples.
Q: What's something people may be surprised to learn about you?
A: I was on track for law school at one point in my life. I had segued from photography & went to Pepperdine University Malibu. I had a knack for legal study, so I received my undergrad degree in Poly Sci-Pre Law. During my final year I decided Iit wasn't for me. I finished my degree but went back to photography. The love business is way better than the law business.
Q: What's do you do for fun?
A: My wife & I have a 14 year old Australian Cattle Dog that is nonstop entertainment. The dog can still run 5 miles or more. We go to the beach, enjoy local wineries & do a lot of sports. I've been surfing, kitesurfing, running & swimming for 20+ years. And we travel when we can. We've spent a lot of time on Maui, in L.A, S.F. & some in NYC. Great food & fun.
Q: What inspires you, professionally & personally?
A: I work with some vendors that are really, really good. There's a coordinator who is young, but she is so good she puts everyone else to shame. She is so literate in every detail of the wedding & she knows what every vendor needs to do their job well, she's amazing.
There's also an officiant in Big Sur/Carmel that I was fortunate to do dozens of weddings with over the years. The way he talks to everyone is incredible. He realizes that everyone has something to share during the ceremony, he'll stop the nuptials & ask the mom if she's can see everything & if she's happy - in the middle of the ceremony! It's so organic & important that it elevates the emotion, it's makes the climax of the day that much more intense. The ceremony is the peak of the day, if that peak is low due to a lackluster officiant, then the bar for emotion is low. The reverse is also true. If people see others expressing their feelings, they're more comfortable doing the same. I've seen this man make everyone cry & express their emotion, it changes the vibe of the entire wedding. I've also seen him come in & tell the guests what's going to happen during the ceremony, when they should applaud, cheer & stand. It's something that seems so simple but the bride doesn't know he's doing this & the result is that everyone is involved & contributing to the emotion - it can really affect the day.
Photographically there's a lot of great work out there. There's also A LOT of people that ask twice my rate & they can't shoot for beans. You can tell their images are out of focus if you look closely - and that's their portfolio shots!
Q: What's something in wedding photography that you think should go away?
A: Heavy effects - similar to Instagram filters. They do help images look more noticeable, but, I'm convinced they will look cheesy over time. Heavy contrast, or anything that doesn't look natural should be put to rest. There's so much that can be done with the right lens & natural light, there's no need for excessive contrast or saturation. The wide angle stuff is dated as well. You would be surprised how many photogs shoot brides with wide angle lenses. It distorts their features & most brides are sensitive enough about their looks without having someone stretch out their nose or face. I can definitely notice it looks terrible.
Also having a "team" of photographers with a mixed portfolio. There are companies that show a collage of different photographers work & assign a photographer for a wedding. THAT IS CRAZY. You should only review the persons work who is going to shoot your wedding. I feel strongly it's a different form of bait & switch to show a mixed portfolio, it should be illegal. With me what you see is what you get, all the work on this site is mine & I'm the one who will be shooting your wedding:)
Q: Anything else you think brides should know about you?
A: I keep costs low because I don't do extensive advertising or bridal shows. I don't spend any time doing "stylized" photoshoots in an effort to get published to further my career, possibly a mistake but I'm alright with that. Every single image you see on my site or blog was taken at a REAL wedding. I just focus on shooting great images & bringing my "A" game every time. I keep it simple, do my homework on every couple & things work out well always. Heck, I've won The Knot's Best of Weddings 7 years in a row for a reason.
Q: What's the story behind your name?
A: I'm Norwegian American I guess you would say. It's a literary name from Henrik Ibsens' Peer Gynt.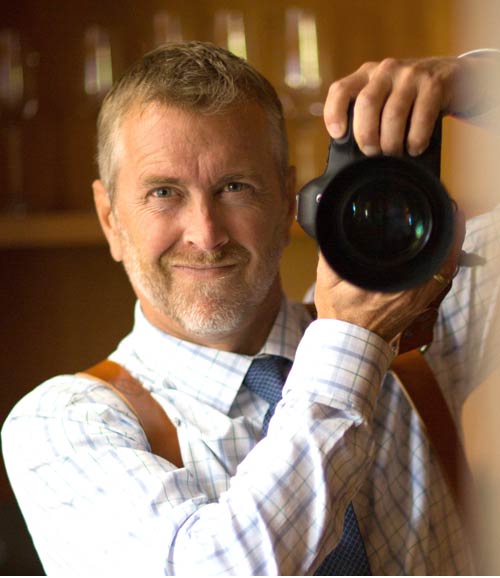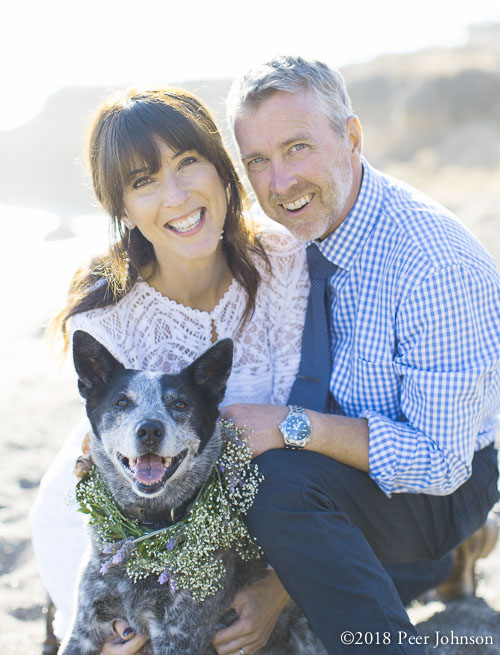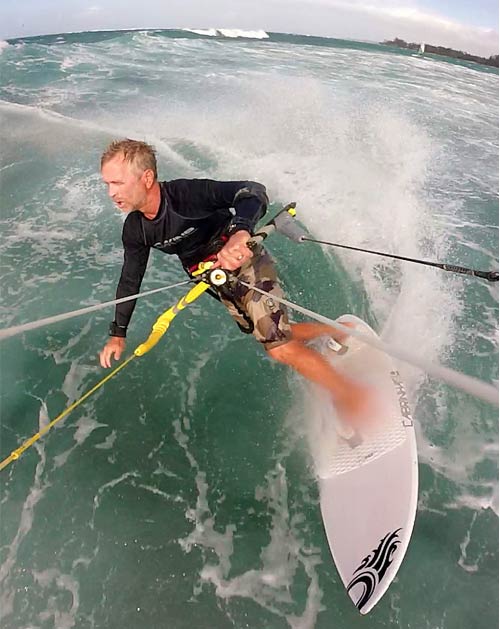 Wedding Photographer 4 Big Sur, Paso Robles & Cambria. Peer Johnson is a 6 Time "The Knot Best of Weddings 2017, 2016, 2015, 2014, 2013, 2012 & The Knot Hall of Fame." 6 years in a row. "Knot Best Of" is chosen from verified client reviews from recent brides. He has numerous 5 star ratings on The Knot, Wedding Wire, Project Wedding & The Martha Stewart Wedding Network. Wedding Photographer 4 Pismo Beach, Cambria, Big Sur, Paso Robles, Monterey, Carmel, Santa Barbara & beyond!
Peer Johnson is a Big Sur Wedding Photographer, Carmel Wedding Photographer, Paso Robles Wedding Photographer & Cambria Wedding Photographer. He regularly photographs Big Sur weddings at Point 16, Wind and Sea, Big Sur Bakery Restaurant, Ventana Inn and Spa, Deetjen's, Pfiefefer Beach Big Sur, Anderson Canyon & Paion. He regularly photographs wine country weddings at Paso Robles Wineries including; Cass Winery, HammerSky Vineyards, Silverhorse Winery, Thacher Winery, Vina Robles, Pear Valley Vineyards & Croad Vineyards as well as San Luis Obispo weddings at; Edna Valley Vineyards, Mission San Luis Obispo. Peer's favorite Cambria wedding venue's are; Robins Restaurant, The Cambria Pines Lodge, Fog's End & Moonstone Beach. He is a preferred vendor at Point 16, HammerSky Vineyards, Cass Winery, The Canary Hotel in Santa Barbara & is an accomplished Beach Wedding Photographer.
---